Durham University Canoe Club is one of the most successful university canoe clubs in the country. We have something to offer everyone, whatever their ability or level of confidence.
The club has a relaxed and very friendly atmosphere. Our activities are flexible so members can come along as often or little as convenient.
We have great facilities - our boathouse is right next to the river, at Maiden Castle Sports Centre.
We run weekly sessions in a swimming pool and beginner's sessions on the River Wear and Tees. These help build confidence and skills so you'll quickly be able to take part in many of the other disciplines the club caters for. Also, if you've never kayaked or canoed before, we have a dedicated club coach to help you so there's no better way to get started!
We run multiple weekend trips to rivers in the North East. At the end of the year we go on a trip aboard to paddle some of the best rivers in Europe.

If you're interested in competitive paddling, we run regular training sessions for slalom, freestyle, river racing and polo. We're ranked in the top three uni canoe clubs by the British Universities and Colleges Sport organisation.
The club runs regular socials, making it a great place to meet new people.
If you are interested in joining, talk to one of our exec members or send us an email. Membership is only £50 for the year. Whatever sort of canoeing you might be interested in, this active and friendly club is for you.
Email: [email protected]
Facebook: www.facebook.com/groups/canoe.club/
Instagram:https://www.instagram.com/durhamuniversitycanoe/
We enjoy the privilege of a prime position at Maiden Castle (MC), Team Durham's sport centre, overlooking the River Wear. If you're struggling to navigate your way over to us (it's fifteen minutes walk from the Hill and less than half an hour away from most colleges), put "Maiden Castle" into your phone until you get to this place (the main entrance to MC).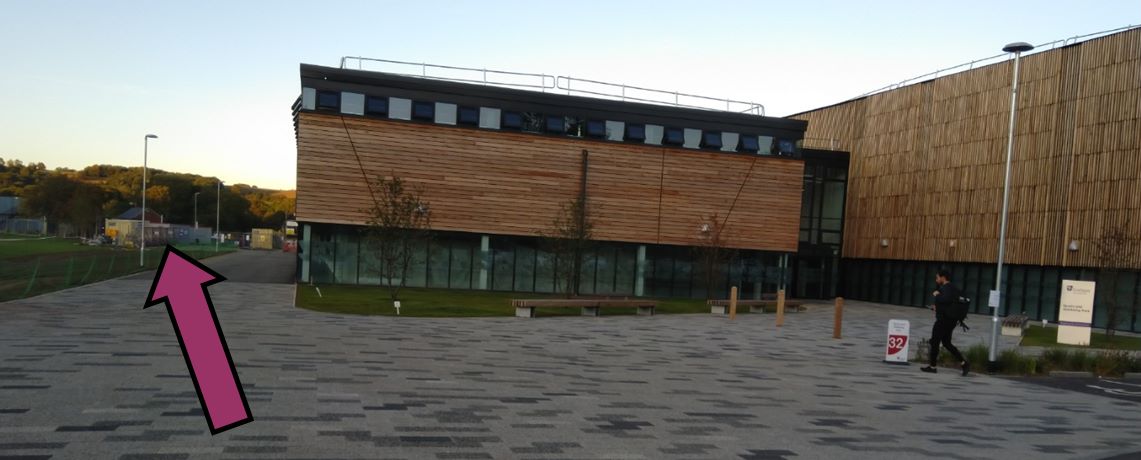 Follow the arrow, along the road towards the river.